About Us
Our Purpose Statement

Southern Arizona Against Slavery (SAAS) is a community coalition fighting all forms of human trafficking in Arizona. We focus on prevention, through education, community awareness and survivor advocacy.
What We Do

We believe that community education is critical in the fight against trafficking, because everyday citizens are the ones best equipped to spot and report human trafficking. We create professional presentations that are unique to each audience with the most up-to-date statistics and relevant stories. We present at local and regional conferences, in group and foster homes, at places of worship and other non-profit organizations, and educational institutions. We can equip YOU to become a modern-day Abolitionist. We are a 501(c)3 and all of our directors and members are volunteers. This means that 100% of your tax-deductible donations go to increasing awareness and ending slavery. SAAS strongly believes in the power of collaboration, and for this reason we are dedicated to connecting with like-minded organizations and individuals, whether that be through collaboration, partnership or fundraising efforts.
Our Work is Led by Survivors
"I was very closed up from the outside world and rarely had any technology so I would read into everything in my surroundings including notes on hotel walls or pieces of paper just laying around on the streets. I was very very easily swayed in my opinion just by the simplest things falling into my path and if the idea of human trafficking and its signs and tactics were brought into my view I probably would've gotten out a lot sooner or at least known what was going on rather than thinking I was crazy because that was a big reason that I stayed longer than I should've."
–Allison H., Trafficking Survivor
Schedule a Free Training with Us
Building internal training processes or increasing your organization's local impact? Our team is available both in-person and virtually to design a free 1-day training that caters to your educational objectives.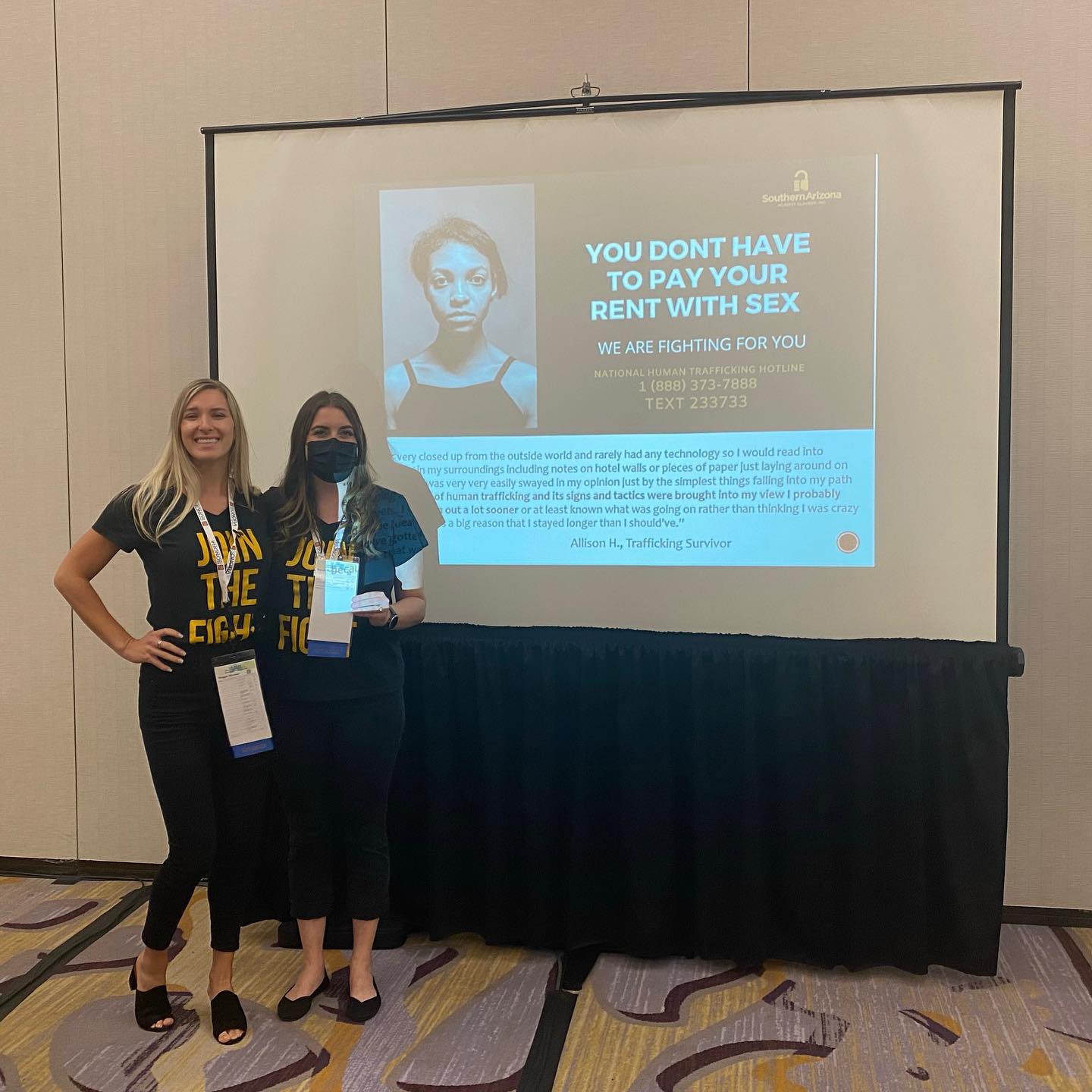 SAAS tracks key federal and state legislative issues related to human trafficking, and equips Arizonans to educate lawmakers about the issue. To stay up-to-date on current policy issues, like us on Facebook, Instagram, and Twitter.
Instagram
Fund Public Awareness and Reach Trafficking Victims
Donations and purchases of our merch directly fund our billboards, bus stop benches, and other large public awareness campaigns. We post these messages in trafficking hotspots using impactful language.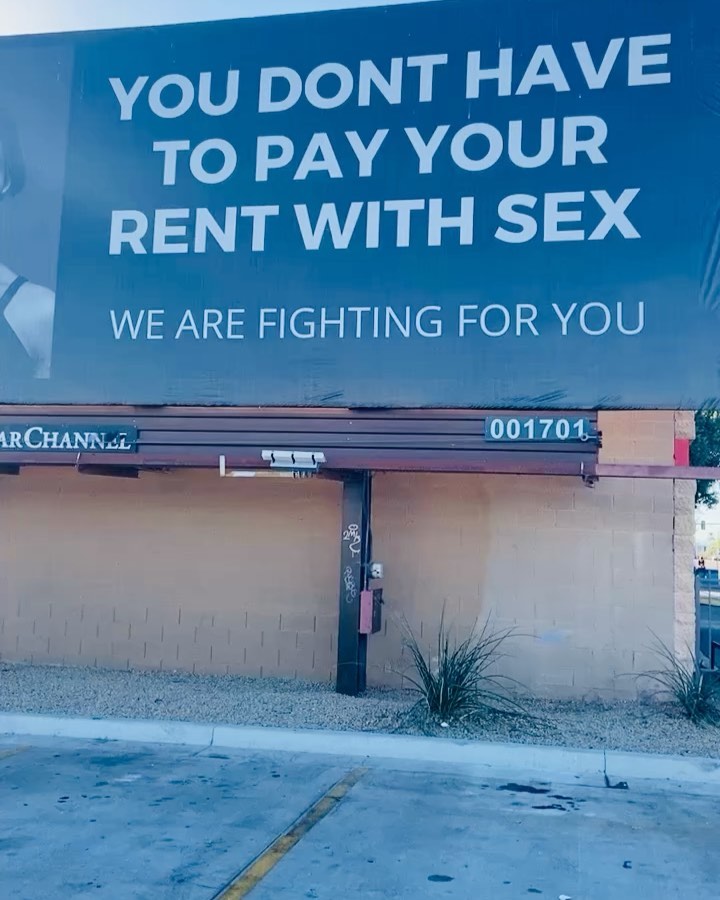 Southern Arizona Against Slavery is passionate about educating Southern Arizona about Human Trafficking. In 2019, SAAS launched it's first-ever Billboard and Bus Stop community awareness campaign. Through the generous donation of our sponsors, SAAS was able to share the National Human Trafficking Hotline and Text Line information with community members. Our goal is to empower the population of Southern Arizona to speak up if they witness signs of Human Trafficking in their community.
Virtual Training Available Below